The AI-GRS membership designation is held by professionals who provide reviews of appraisals of a wide range of property types, including commercial, industrial, agricultural, residential, and vacant land.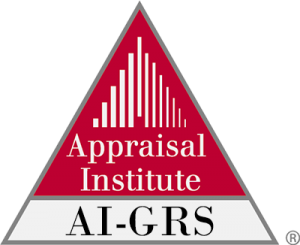 To become an AI-GRS Designated member of the Appraisal Institute, an individual must:
Have good moral character;

Be a Certified General Real Property Appraiser (or meet equivalency)

Hold a bachelor's Degree or higher (or be a Certified General Real Property Appraiser)

Meet standards and ethics requirements;

Meet rigorous education requirements;

Pass a comprehensive examination; and

Receive credit for specialized appraisal review experience that meets strict criteria.
These individuals possess experience and knowledge to address issues unique to commercial real property reviews. AI-GRS Designated members agree to adhere to the Appraisal Institute Code of Professional Ethics and Standards of Professional Appraisal Practice, underscoring a commitment to sound and ethical professional practice.
The completion of continuing education requirements assures that AI-GRS Designated members remain  informed on trends pertaining to reviews, enabling them to provide reviews that reflect the latest in professional practice.