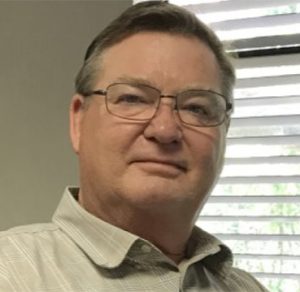 Paul M. Roper, MAI, SRA

(407) 772 2200 ext. 316
proper@crmre.com


Mr. Roper is a founding partner of Clayton, Roper & Marshall, Inc., incorporated in 1982.  He previously worked with Pardue, Heid, Church, and Waller, garnering his first eight years of complex real estate appraisal experience.  His primary area of expertise with CRM is Eminent Domain assignments.  With over forty years in the real estate appraisal business, he has appraised, counseled, and testified on real estate matters hundreds of times throughout his extensive career. After service in the US Marine Corps with duty stations throughout the world, and service in the Vietnam War, Mr. Roper continued his education in Central Florida with an AS degree from Daytona State College and a BSBA degree in finance from the University of Central Florida.
Mr. Roper has completed appraisal reports and lease negotiations throughout the United States for individuals, attorneys, bankers and various Federal, State, and local governmental agencies for valuation, evaluation and analysis assignments that include:
Government Facilities
Appraisal Reviews
Agricultural Properties
Commercial Properties
Condemnation (Eminent Domain)
Hotel/Motel Valuation
Industrial Properties
Office Buildings
Litigation/Consultation Assignments
Market/Feasibility Studies
Mobile Home Sales and Rental Parks
Personal Property Appraisals
Roadside Advertising Signs
Restaurants
Single-Family and Multifamily Residential Properties
Special Purpose Properties such as Major Citrus Packing Plants, Cemeteries, Mortuaries and Concrete Plants, among others
In addition to acting as Special Magistrate for Valuation Adjustment Boards in various Central Florida counties, Mr. Roper has testified as an expert witness for multiple litigation cases involving real estate in Federal Courts and the Circuit Courts of Brevard, Escambia, Lake, Marion, Orange, Osceola, Pasco, Polk, Seminole, and Volusia Counties in the State of Florida.
Mr. Roper is past Education Chairman, Government Relations Chairman, and President of the Society of Real Estate Appraisers, Chapter No. 100.  He has taught numerous courses and seminars for the Society of Real Estate Appraisers and the Appraisal Institute, as well as Government agencies.  He has authored coursework for the Appraisal Institute, including "The Appraisal of Interim Use Properties" and "Less Than Fee Interest," and has written many studies for the application of adjustments and appraisal procedures, oftentimes related to eminent domain cases.