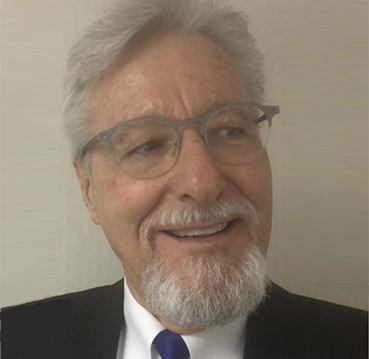 Steven L. Marshall, MAI, SRA, AI-GRS

(407) 772 2200 ext. 314

smarshall@crmre.com
Steve Marshall, MAI, SRA, AI-GRS has been active in real estate appraising for over 40 years. Steve has appraised investment-grade properties located throughout Florida, 14 states and the District of Columbia. He is frequently called upon to serve as an expert witness in litigation cases involving commercial real estate. Steve has testified as an expert witness in Federal courts and the Circuit courts of Orange, Osceola, Lake, Volusia, Brevard and Seminole Counties in the state of Florida.
Over the past 20 years, Steve has served as a Special Magistrate in six counties in Florida. He is knowledgeable of Florida's real estate property assessment and case law. Steve chaired the committee that rewrote Florida Chapter 475 Part II (the statute that regulates the appraisal industry in Florida) and was honored by the Department of Business and Professional Regulation for his contribution to the Florida real estate appraisal profession. He has been active with the Appraisal Institute and over the years has served as Chairman of Admissions, Guidance, Education, Finance, Ethics/Professional Practice, and Board of Directors. Steve has also served as a Chapter President. He also served as a Regional Representative for eight years, State Chairman for Governmental Affairs for eight years, Regional Vice-Chairman, and Chairman. Steve has also served on the National Board of Directors. He has also served as the National Chairman of the Leadership & Development Appraisal Council (LDAC). Steve has been honored nationally as a "volunteer of distinction" and also received an "outstanding service award" for his significant contributions to the appraisal profession.
Steve considers himself to be a "generalist" with a wide variety of commercial and investment-grade property appraisal experience. Steve has substantial experience with hotels/motels, office buildings, golf courses, mixed-use developments, apartments, subdivisions, timeshare resorts, restaurant properties, and more. The size and scale of properties appraised include hotel franchised properties such as Marriott, Ritz Carlton, St. Regis, Holiday Inn, Hampton, Marriott Courtyard, La Quinta, and more. Timeshare resort brands appraised include Marriott, Hilton, Radisson, Wyndham, and several independents including Star Island, Vacation Lodge, Liki Tiki Village, and more. Steve has substantial golf course appraisal experience and has appraised properties such as Black Diamond, Lake Nona, Interlachen Country Club, Eastwood, Northshore, and more.
Steve has spoken on appraisal topics to various professional organizations including the Orange County Bar association, Jacksonville chapter of the Florida Institute of Certified Public Accountants, Building Owners & Managers Association (BOMA), International Association of Assessing Officers and the Appraisal Institute. Since 2015, Steve has served as Chairman, Host, and Moderator for the Central Florida Real Estate Forum which is the largest and most prestigious real estate conference held in Central Florida.
PROFESSIONAL AND COMMUNITY SERVICE
Central Florida Real Estate Forum, Chairman & Host …........................... 2015-present
National Board of Directors, Appraisal Institute ..................................... 2006, 2007
Chairman, Region X, Appraisal Institute ..................................................... 2007
National Volunteer of Distinction, Appraisal Institute ............................. 2016
State Chairman, Florida ABQ Criteria Implementation Task Force
DBPR Legislative Commendation for work on Fl. St. 475 Part II .............. 2006
Chairman Region X (State of Florida) Governmental Affairs .................. 2000-2007
Outstanding Service Award, Appraisal Institute ...................................... 2003
National Chairman, Young Advisory Council, Appraisal Institute ........ 1989
President, Society of Real Estate Appraisers Chapter 100 ..................... 1989
Alumni Leadership Orlando Program, Orlando Chamber of Commerce
Special Magistrate, Value Adjustment Board for the following Counties:

Orange, Brevard, Osceola, Santa Rosa and Escambia

Downtown Improvement Board, City of Pensacola ................................ 1980-1982
Margaret Mary Parish Council (2 years as Chair) ................................ 2004-2008
Diocese of Orlando Bishop's Pastoral Council ...................................... 2008-2010
Diocese of Orlando Mission Office Advisory Board ................................ 2008-2012
Catholic Youth League – Volunteer Athletic Coach ............................... 2004-2010
Sigma Alpha Epsilon alumnus